Flavour Designs Made-to-Order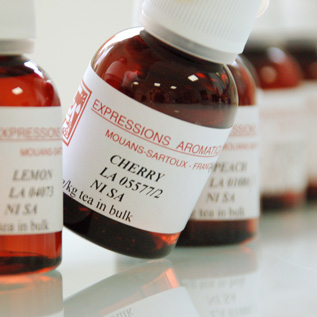 Expressions Aromatiques offers clients a wide range of natural, organic and synthetic flavours, available as liquids, emulsions or in powder form (obtained via simple mixing, encapsulated via spray drying or extruded). Our flavours are developed according to your requirements, enabling us to offer aromatic solutions uniquely adapted to specific projects.
This is how our team of flavour experts have been able to successfully develop over 20,000 flavouring notes over the last 15 years.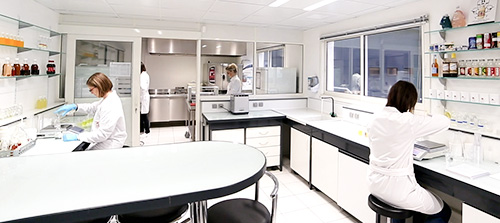 Inside our applications laboratory, flavours are tested in realistic conditions. Our creations are adapted for use in a wide range of food-based applications including drinks, dairy products, confectionary, baked goods and savoury items.
Our Commercial and Marketing Department works in close collaboration with the R&D laboratories in order to stimulate creativity and innovation, drawing observations from consumer behaviour as well as experience and knowledge gained from foreign markets. With years of experience exporting to over 60 countries, the company has sharpened its capacity to easily integrate new products and innovative ingredients from all over the world.
An Unlimited Range of Applications
Drinks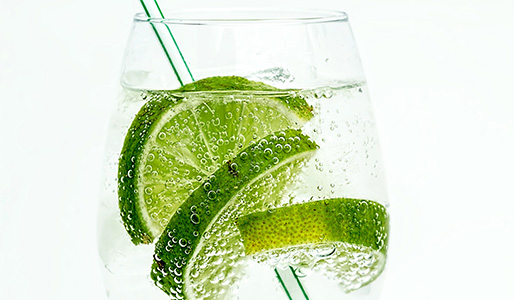 Non-alcoholic drinks
Sodas (soft drinks), juice-based drinks isotonic/hypotonic drinks, energy drinks, iced teas and coffees, flavoured waters, cordials, instant powdered drinks, non-alcoholic beers/malt beverages, non-alcoholic cocktails.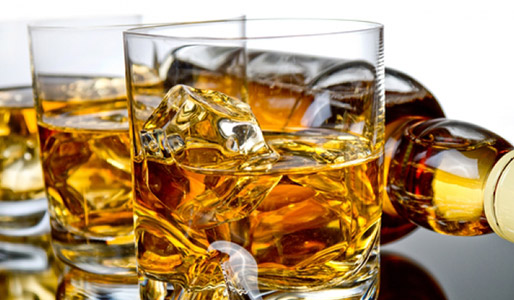 Alcoholic drinks
Ciders, beers,
wine-based drinks,
liqueurs, spirits,
cocktails and
other alcoholic beverages.
Dairy Products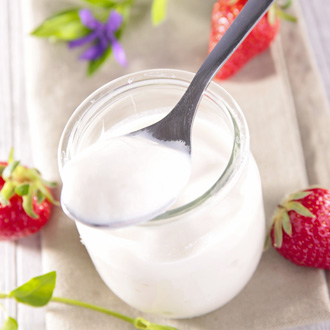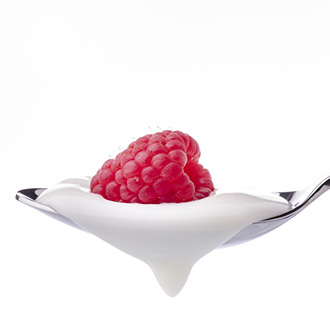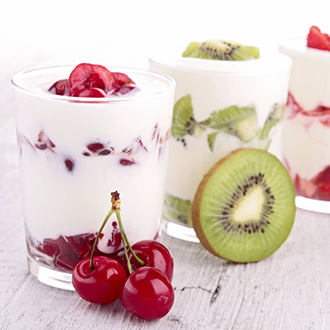 Blended yoghurts, stewed yoghurts, yoghurt drinks, Greek yoghurt;
Fromage blanc, cottage cheese, milk-based drinks, dairy desserts, ice creams;
Butter;
Processed cheese.
Desserts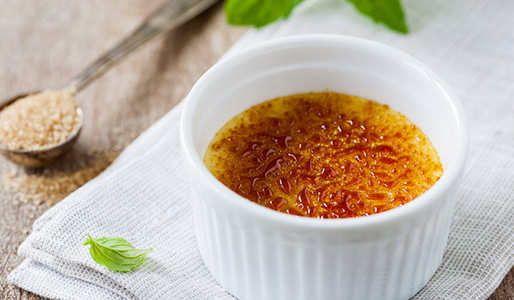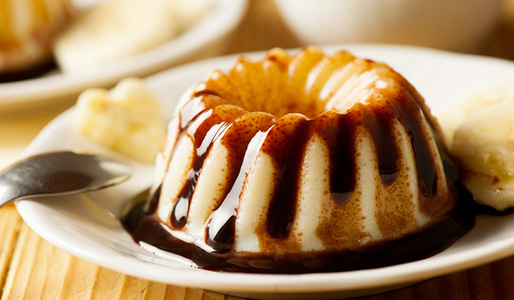 Plant-based specialities;
Jellies and puddings (flans, custards, etc.);
Lollies and sorbets;
Powdered mixes for cakes, biscuits and desserts.
Confectionary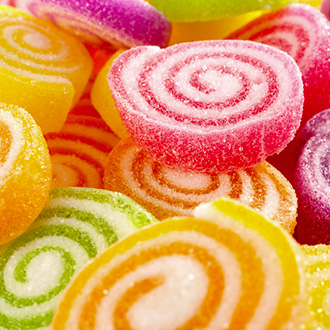 Sugar candies
Hard candies, chewy candies, gummies, chewing gum, bubble gum and marshmallows.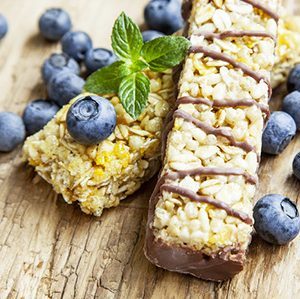 Cereal products
Cereal bars,
breakfast cereals,
popcorn, etc.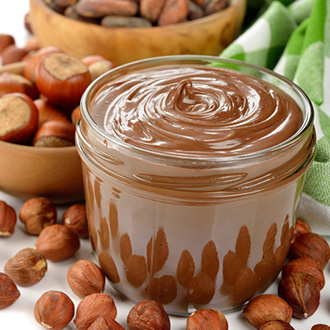 Chocolate confectionary
Chocolate packs, bars, chocolate fillings, chocolate spreads and other chocolate-based items.
Biscuits/Baked Goods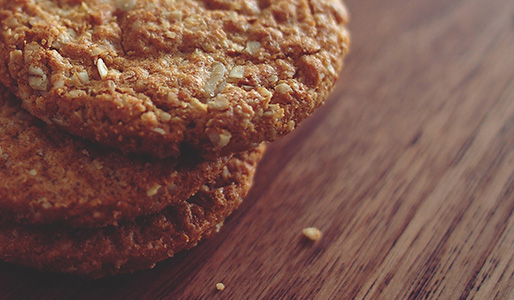 Biscuit
Biscuits, sandwich biscuits, wafer biscuits, cakes, cookies, etc.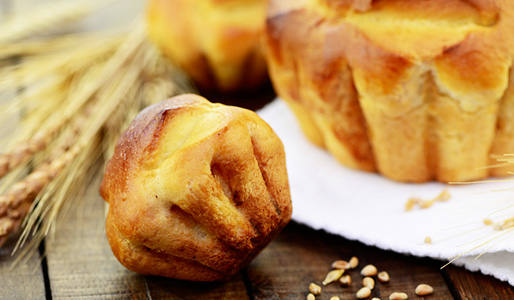 Baked Goods
Bread, brioche, pain au lait and other sweet baked goods.
Savoury Applications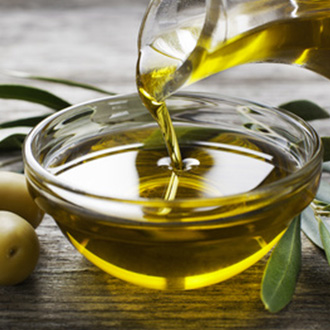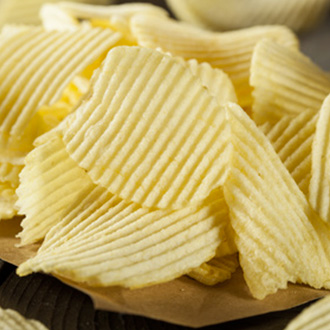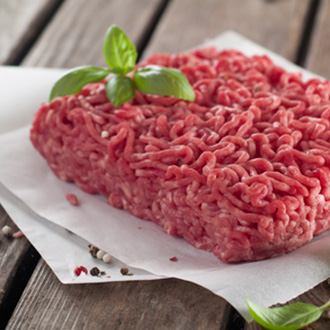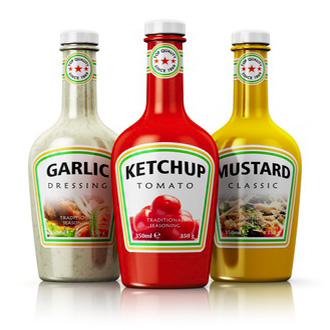 Ready meals, instant soups, canned goods.
Savoury snacks
Deli items, gourmet foods, cooking ingredients, culinary, sauces, oils and condiments.
Spreads
Meat products, charcuterie/delicatessen, seafood.
Fruit preparations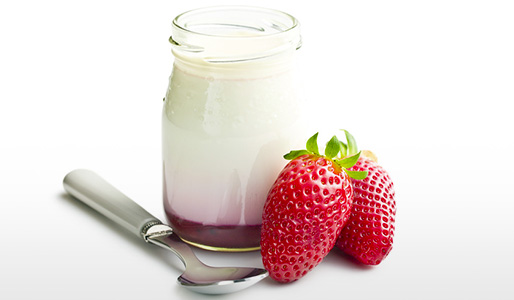 For use in yoghurts and dairy products.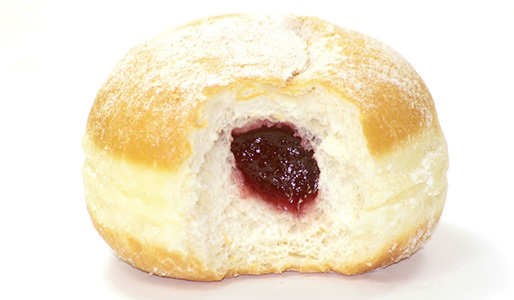 For biscuit making, fillings, drinks, etc.
Other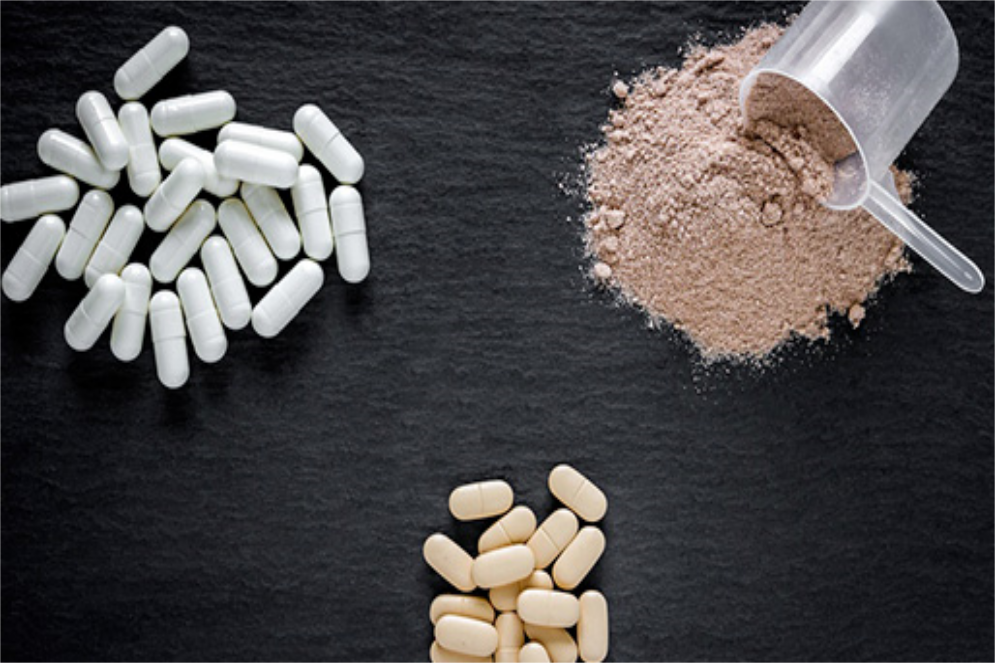 Nutrition / Functionality
Dietary supplements, health foods and nutritional products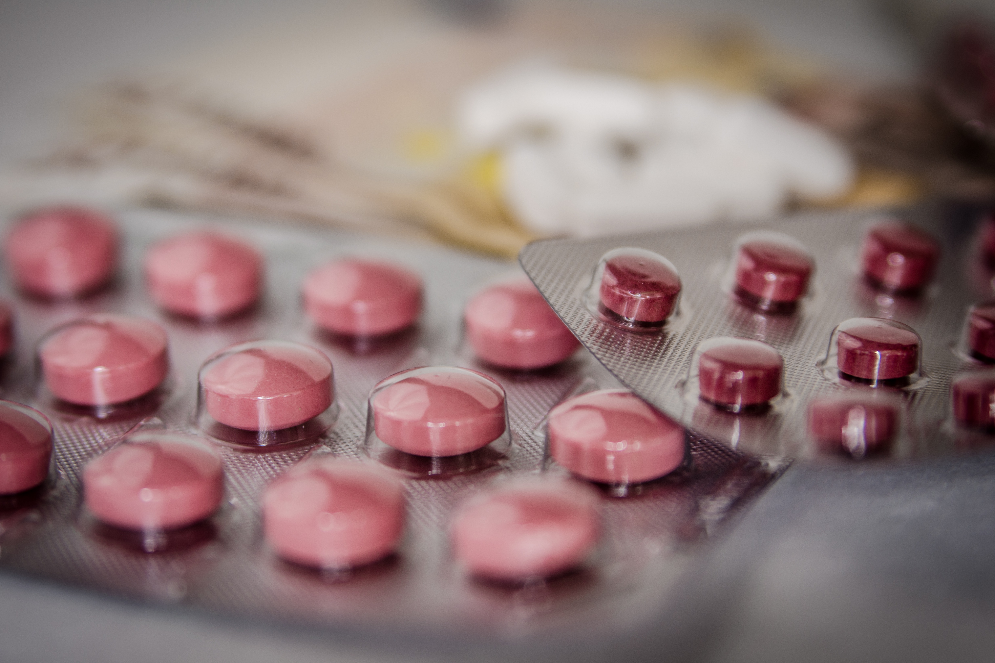 Pharmacy / Para-pharmacy
Flavours for the pharmaceutical and para-pharmaceutical (OTC) industries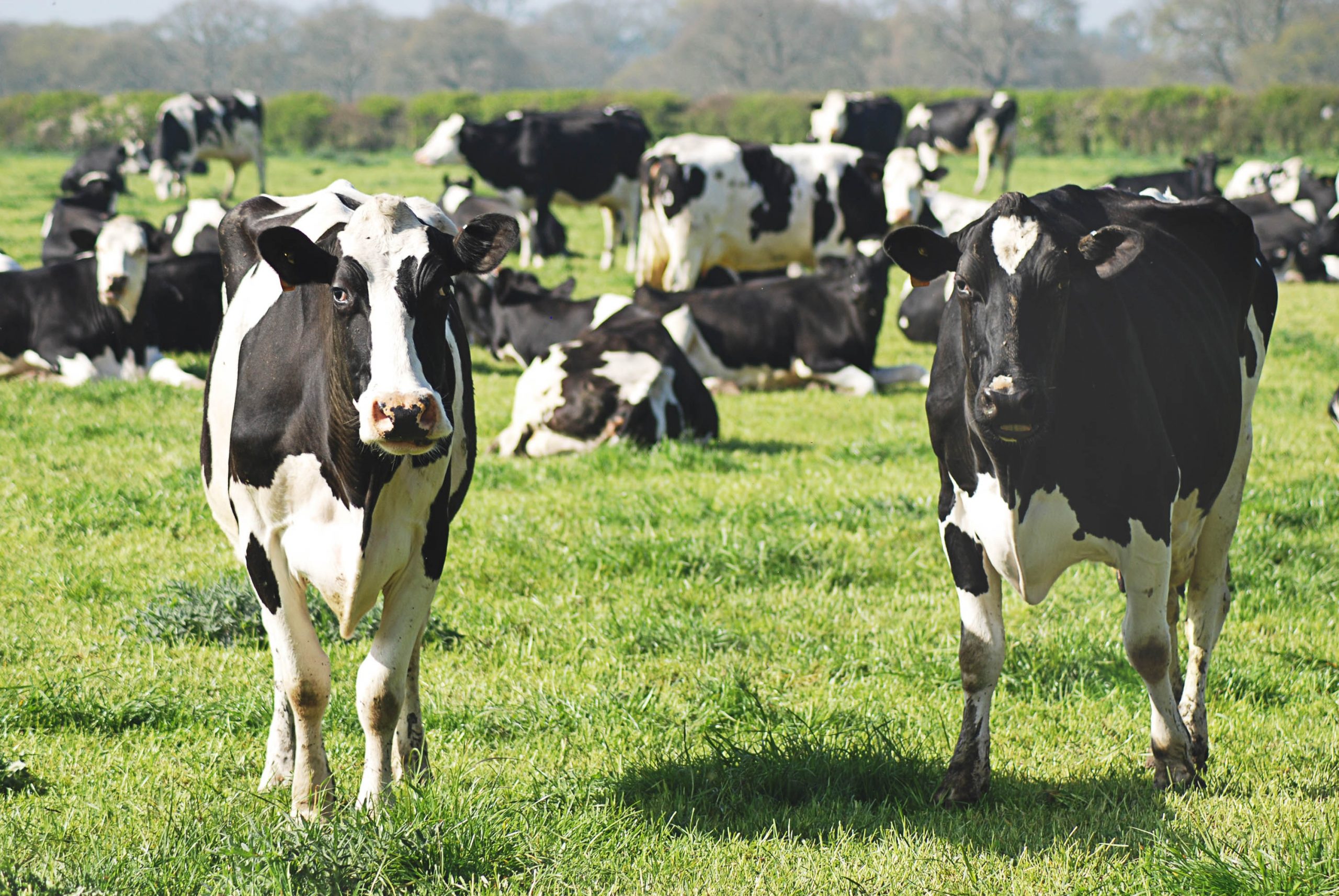 Animal feed
Swine, poultry, and grazing animals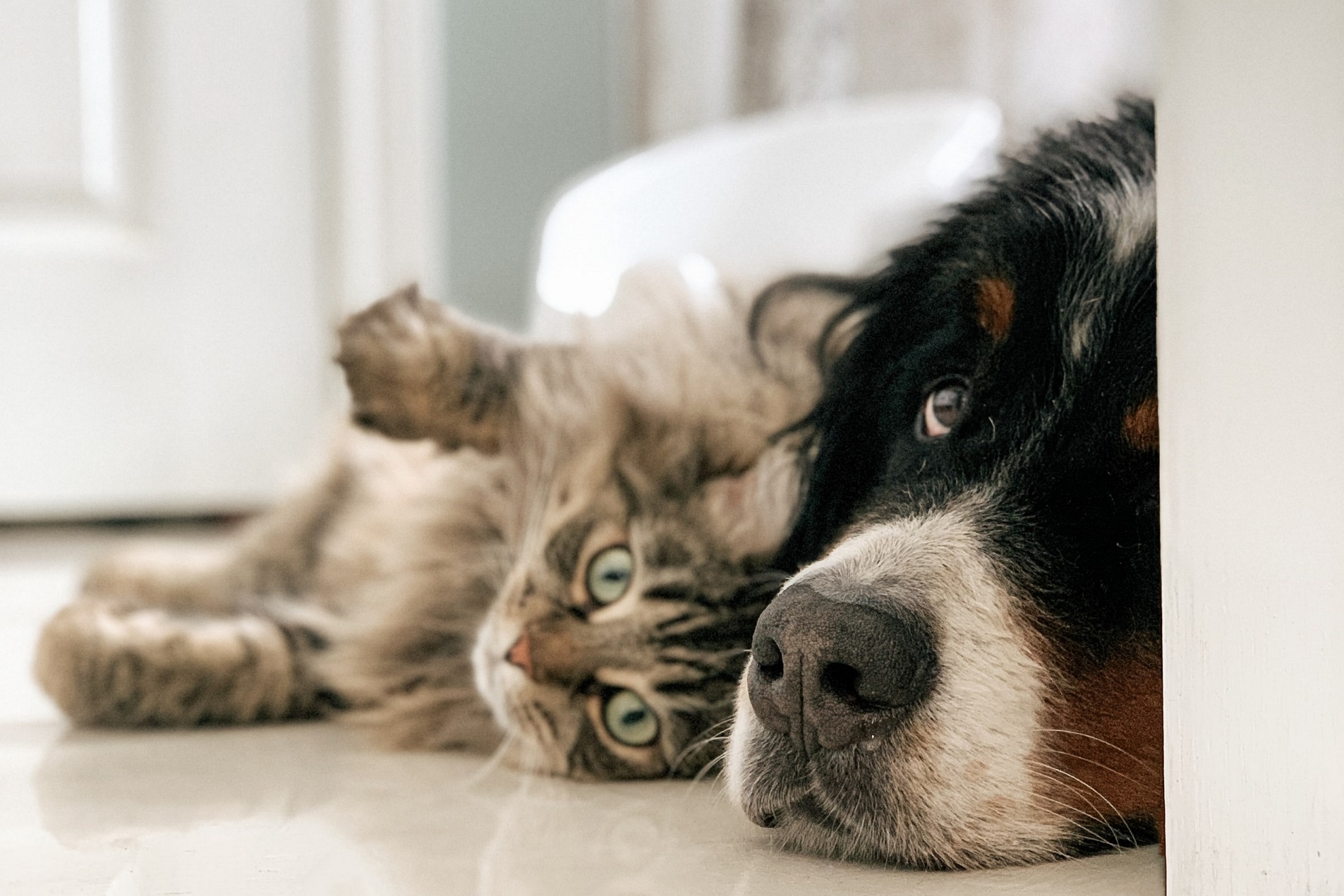 Pet food
Dogs, cats and other pets
Below we present a few flavouring ideas
Apple
Apricot
Fig
Fruits cocktail
Greengage
Honeydew melon
Kaki
Melon
Mirabelle plum
Nectarine
Peach
Pear
Plum
Rhubarb
Quince
Watermelon…
Banana
Baobab fruit
Coconut
Cupuaçu
Dragon fruit
Dried plum
Durian
Elephant apple
Guava
Jackfruit
Jujube / Chinese date
Kiwano
Kiwi
Longan
Loquat
Lucuma
Luo han guo
Lychee
Mango
Mangosteen
Marula
Pandan
Papaya
Passion fruit
Physalis
Pineapple
Pitanga
Prickly pear
Rambutan
Salak cider
Soursop
Star fruit
Tamarind
Tropical fruits
Winter melon / White gourd…
Açai
Acerola
Arbutus berry
Aronia
Ashberry
Berberis
Blackberry
Blackcurrant
Blueberry
Boysenberry
Cherry
Cloudberry
Cranberry
Dogwood
Elderberry
Forest fruits
Goji berry
Gooseberry
Grape
Grenadine
Guarana
Hawthorn berry
Juniper berry
Lingonberry
Maqui berry
Myrtle
Pomegranate
Raspberry
Redcurrant
Salmon berry
Sea buckthorn
Sour cherry
Strawberry
Wild rose
Yumberry…
Bergamot
Bitter orange
Citron
Citrus cocktail
Clementine
Cola
Finger lime
Grapefruit
Kalamansi
Kafir lime
Kumquat
Lemon
Lime
Orange
Mandarin
Tangerine
Ugli
Yuzu…
Butter
Cheese
Condensed milk
Cream
Cream cheese
Crème brulée
Custard
Ghee
Milk
Mouthfeel
Yogurt…
Barley
Cappuccino
Caramel / Fudge
Carob
Cereals
Chicory
Chocolate
Cocoa
Coffee
Corn
Hop
Malt
Milk chocolate
Mocha
Oat
Rice
Rye
Sesame
Sorgo
Toffee
Vanilla
Wheat
White chocolate…
Acacia
Aloe vera
Bamboo
Broom
Cactus
Carnation
Chamomile
Cherry blossom
Chrysanthemum
Elderflower
Everlasting
Geranium
Hibiscus / Bissap
Honeysuckle
Jasmine
Lavender
Lilac
Lily bulb
Lotus
Magnolia
Marjoram
Mimosa
Neroli
Orange blossom
Orchid
Osmanthus
Pine
Red poppy
Rose
Rosehip
Sandal wood
Tulip
Vetyver
Violet
Woody
Woodruff
Ylang-ylang…
Almond
Cashew nut
Chestnut
Date
Dried Fig
Hazelnut
Peanut
Pecan nut
Pine nut
Pistachio
Prune
Sunflower seeds
Walnut
Water chestnut…
Desserts and Confectionery
Apple Strudel
Banana flambée
Biscuit
Black forest
Bread
Brioche
Butter biscuit
Butterscotch
Cake
Calisson
Candy floss
Cannelé
Cheesecake
Churros
Cookie
Cream soda
Crêpe
Croissant
Crumble
Frangipane
Gingerbread
Honey
Kulfi
Macaroon
Madeleine
Maple
Maria biscuit
Marshmallow
Meringue
Molasse
Nougat
Nougatine
Oriental pastries
Pain au chocolat
Pancake
Panettone
Panna cotta
Plombière
Popcorn
Praline
Prudding
Red velvet cake
Rice pudding
Rocky road
Rum baba
Sugar cane
Tiramisu
Turron
Tutti frutti
Wafer
Zabaione…
Anchovy
Caviar
Crab
Crustaceous
Fish
Lobster
Mussel
Oyster
Salmon
Sea foods
Seaweed
Shrimp/Prawn
Squid
Tuna…
Bacon
Barbecue
Beef
Charcoal
Chicken
Chorizo
Delicatessen
Duck
Foie gras
Grill
Ham
Kebab
Liver
Meat
Mutton
Pastrami
Pork
Roasted
Salami
Sausage
Smoke
Turkey
Veal…
Balsamic
Bearnaise
Bechamel
Chakalaka
Chutney
Guacamole
Harissa
Ketchup
Mayonnaise
Nuoc mâm / fish sauce
Pickel
Prik pao
Soya sauce
Sweet and sour
Teriyaki
Tom yam
Tzatziki
Vinaigrette…
Angelica
Artichoke
Asparagus
Avocado
Beetroot
Bell pepper
Black bean
Broccoli
Cabbage
Carrot
Cauliflower
Celery
Cucumber
Eggplant
French bean
Green bean
Green pea
Leek
Manioc
Morel
Mushroom
Olive
Potato
Porcini
Pumpkin
Radish
Red bean / Azuki
Soybean
Spinach
Sweet Potato
Taro
Tomato
Truffle
Vegetables
Watercress
Yam
Zucchini…
Advocaat
Beer
Bitter
Bonificator
Brandy
Chinese alcohol
Cider
Cocktails
Curaçao
Gin
Irish coffee
Irish cream
Kirsch
Kvas
Oak
Punch
Red Wine
Rice alcohol / Sake
Rum
Sangria
Schnaps
Tonic
Vermouth
Vodka
Whisky
White wine…
Anise
Artemisia
Basil
Black tea
Capsicum
Caraway
Cardamom
Chili
Chive
Cinnamon
Clove
Coriander
Cumin
Curry
Dill
Dukkah
Eucalyptus
Fennel
Fenugreek
Garlic
Genepi
Ginger
Ginseng
Green curry
Hay
Herbs
Horseradish / Wasabi
Laurel
Lemongrass
Limnophila
Liquorice
Lovage
Maca
Macis
Mastic
Melissa
Mint
Moringa
Mustard
Nutmeg
Olibanum
Oregano
Paprika
Parsley
Patchouli
Peat
Pepper
Peppermint
Rooibos tea
Roselle
Rosemary
Sage
Saffron
Sarsaparilla
Sassafras
Savory
Shallot
Sorrel
Spearmint
Star anise
Tarragon
Turmeric
Thyme
Wild thyme…
Egg
French fries
Kimchi
Paella
Pizza
Quiche
Ratatouille
Soup
Black tea
Chamomile
Earl Grey
Green tea
Hojicha
Linden
Matcha
Mate
Oolong tea
Rooibos
Sencha
Verbena…